Military Vehicle Trust . . . the world's biggest and oldest military vehicle club!
South East Midlands Area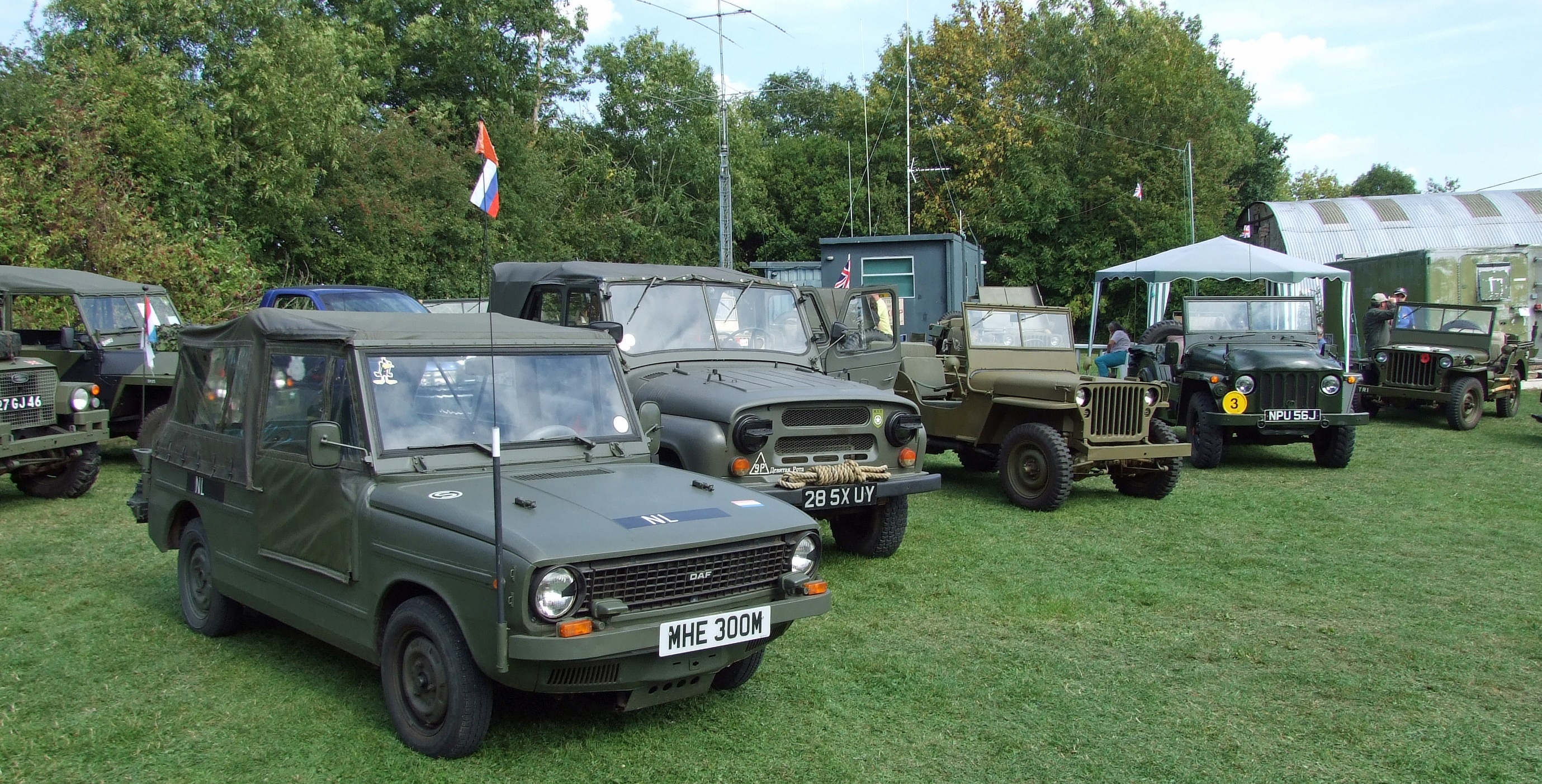 Together with other local MV groups and re-enactors, we helped celebrate the 25th anniversary of the Carpetbagger Aviation Museum at the former Harrington airfield on Saturday, September 1, There were 14 Jeeps, two Land Rover Lightweights, a Dodge Ram, Norton 16H, Austin Champ, DAF T244 and UAZ 469. Displays included C Troop, 1st Airborne Reconnaissance Squadron, 1940 dance troupe and a ukulele band.
Pictures by Peter Clarke