Military Vehicle Trust . . . the world's biggest and oldest military vehicle club!
South East Midlands Area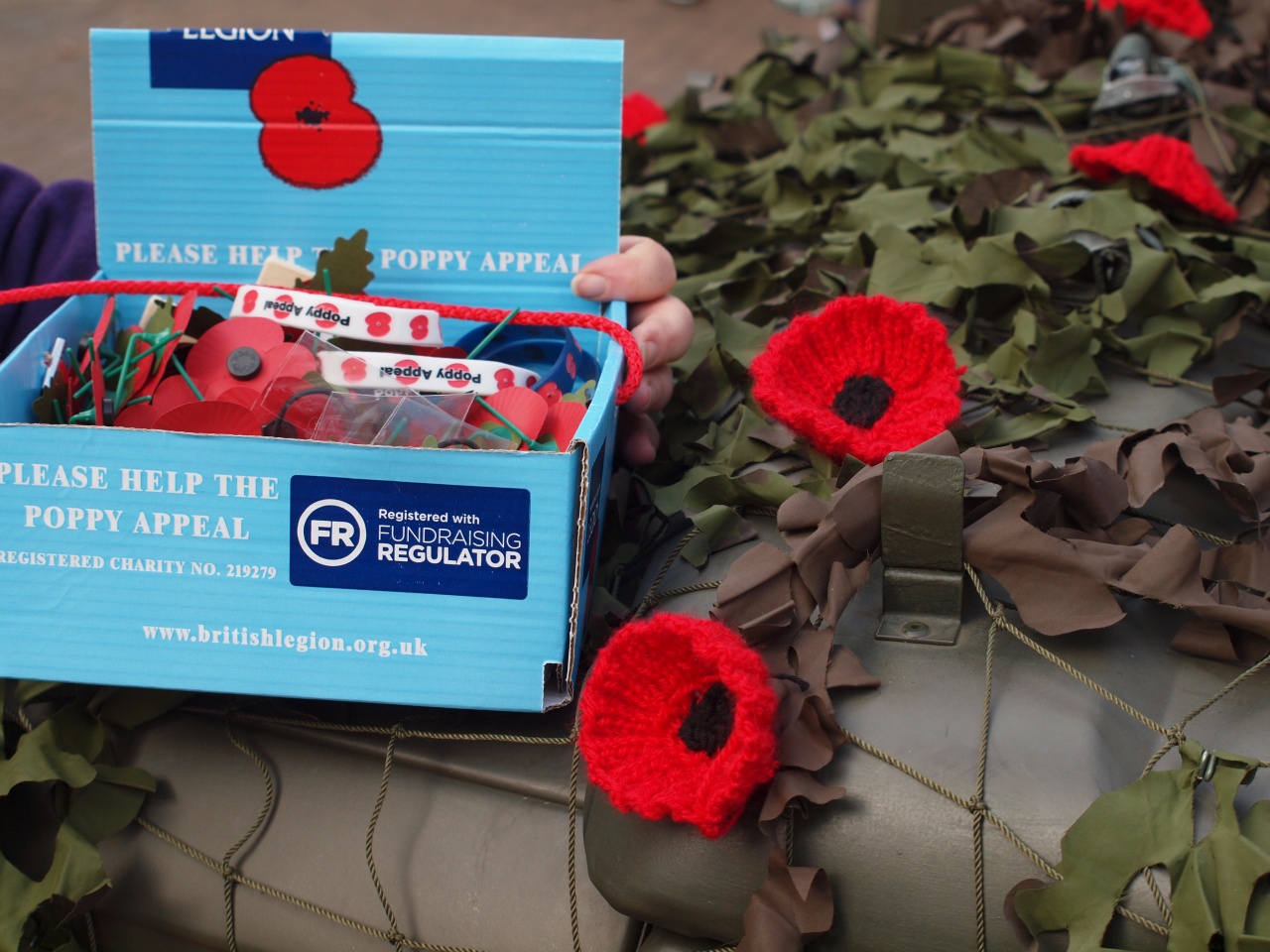 Operation Poppy in Northampton town centre
Pictures by Tim Cross
Area members turned out in the cold and wet of Northampton town centre on the two Saturdays before Remembrance Day to sell poppies for the RBL. They raised a total of £1,580.83. This was unfortunately well down on last year's total, due, no doubt, heavy rain on the second Saturday which cleared the streets of shoppers.
Saturday:
TIM

£60.91

WILLIAM

£130.37

ROY

£37.64

STEPHEN

£129.49

HEATHER

£113.45

PETER

£138.27

KEVIN
£108.54




Sunday:

TIM

£95.62

JOHN PAUL

£25.91

BRIAN

£80.15

ROY

£38.19

HEATHER

£186.03

PETER

£102.24

STEPHEN

£118.76

RICHARD

£75.11

KEVIN
£140.15
Tim Webster's team at Weldon
Armistice Road Run, November 11, 2018
The very special Remembrance Day 2018 was marked by the South East Midlands Area by visits to two war memorial services in Northamptonshire.
Organised by John Underwood, the Armistice Road Run on Nov ember 11 started with breakfast at his house in East Carlton, near Corby, where John's impressive private museum was open. East Carlton is a "Thankful Village" in that all those who left to go to the First World War came back again. Tragically, the same could not be said for our first stop at Weldon, which lost many sons in the mud of the Western Front.
Weldon Royal British Legion gave us lunch in the village hall before we set off for a roam around north Northants, taking in the historic Fotheringhay Castle, where Mary, Queen of Scots was beheaded, and Polebrook Airfield, where Hollywood star Clark Gable flew from in B-17s. In the convoy were nine Jeeps, a Daimler Ferret, Land Rover Lightweight, Land Rover Pulse Ambulance, Russian UAZ , two ex-USAF Dodge Rams, Plymouth Sedan staff car, Dodge WC51, Dodge WC52, DAF T244 and a GMC CCKW 353. They were shepherded along the lanes and crossroads by Ross White on his BSA WM20.
The second service was at Grafton Underwood, another B-17 base, before dispersing with many choosing to splash through the scenic Geddington ford.
Report, pictures and video by Peter Clarke