Sunshine all the way on Roger's Road Road, 2020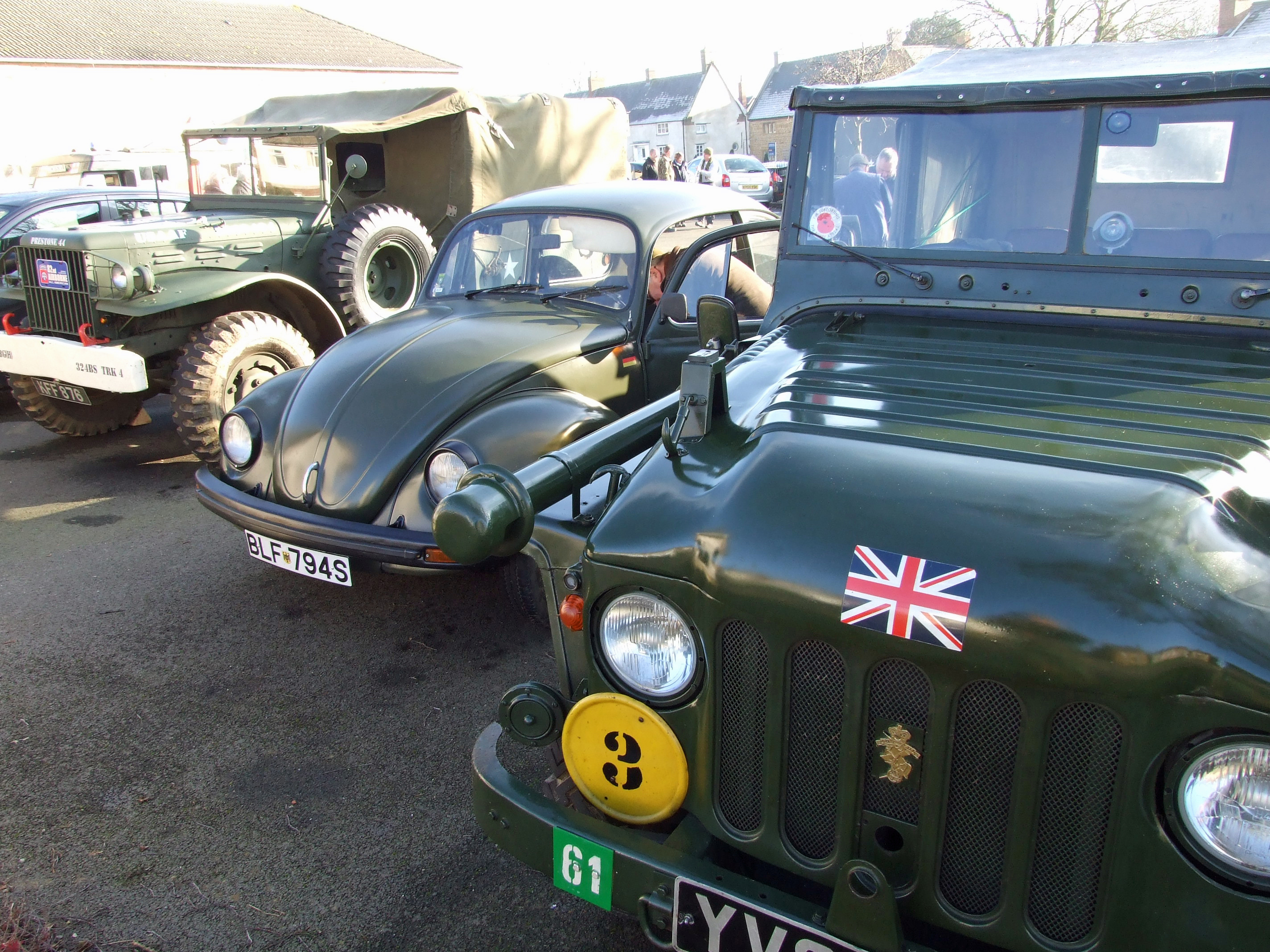 Brilliant sunshine graced our annual Roger's Road Run on January 19, 2020, when 20 MVs tackled country roads and tracks in West Northamptonshire with the 40 mile route including a private road through beautiful countryside. After a soup and mince pie stop at canalside village Braunston, we ambled into Norton for a late lunch.
Once again Roger and Janet Higgerson and their team are to be congratulated on the route chosen and the meticulous planning that went into it. We were, as last year, joined by members of the North Oxon and Cotswold Area.
The impressive convoy consisted of five Jeeps, Austin Champ, two Land Rover Lightweights, two Daimler Ferrets, Land Rover Wolf, Land Rover 101, Land Rover Series III Ambulance, two Dodge Weapons Carriers, Goddess Fire Engine, Austin K5, Ford WoT2, Dodge Ram … and an ex-German military VW Beetle which braved the many potholes and ruts.

Pictures below by Kevin Lamberth.
Pictures below by Vaughn Glynn
Pictures below by Peter Clarke