Wicksteed 21 ... sunshine supershow!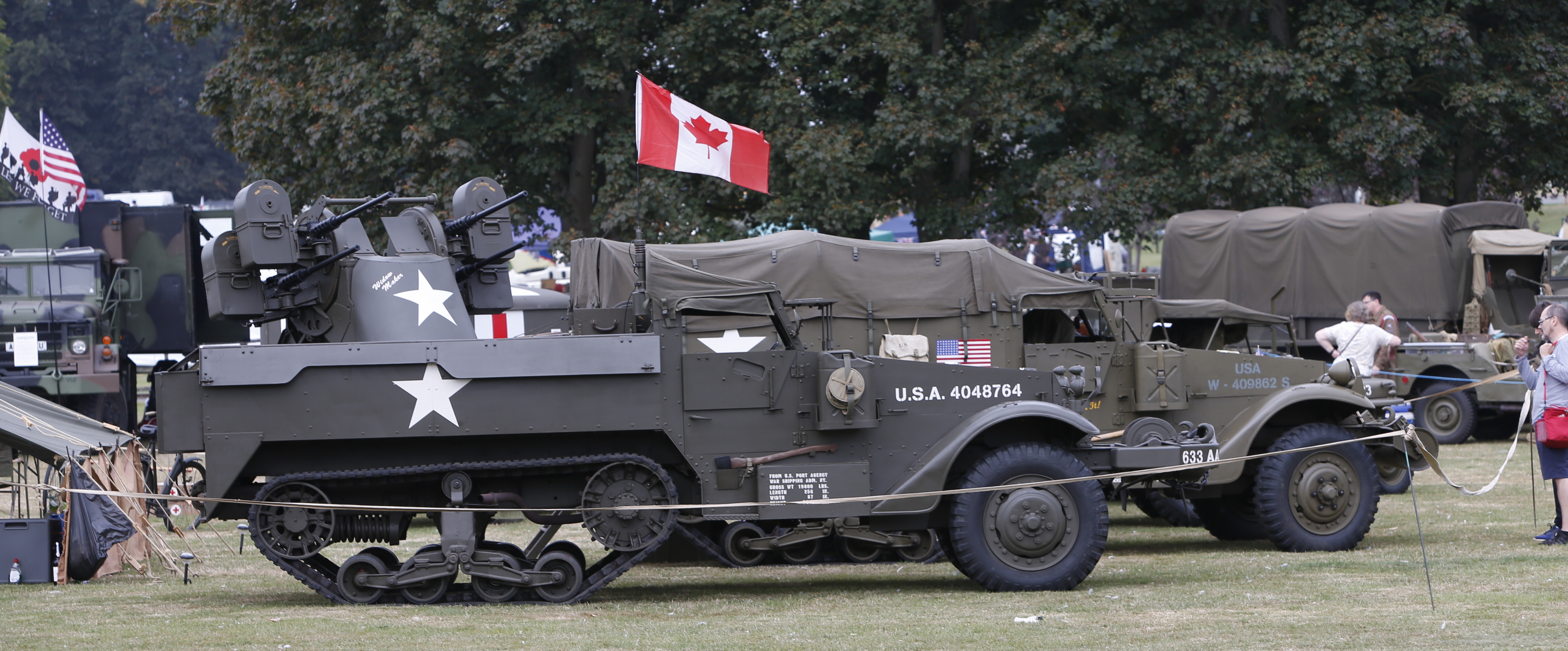 Wicksteed at War returned on September 24-26 with three days of warm sunshine, hundreds of military vehicles and thousands of visitors. We have been running the show for many years but took a break in 2019 because of Normandy 75 and Covid cancelled the 2020 plans. With pandemic restrictions easing, it was decided to run the show in late September and many familiar faces and vehicles and some new ones supported the free-to-enter event.
Friday was education day with 60 local schoolchildren taken through air raid precautions and wartime fire-fighting by John and Judith Underwood. The evening saw the "Purple Heart" disco with Hawaiian shirts and kaftans.
The show proper at the weekend was packed with around 12,000 visitors walking around the large park to inspect hundreds of MVs, including the Norfolk Tank Museum Mark IV WW1 replica tank which Guy Martin helped build, a part replica, part original Spitfire Mk IX and an enormous Oshkosh M1070 HET.
Bedford RL HZ "Green Goddesses" were busy squirting water high into the air by the lake and at the bottom of the camping field Corby Model Aircraft Flying Club were performing aerobatics.
Visitors were able to take rides in Spartan CVRTs and watch Warwick Boulton drive his impressive M41 Walker Bulldog light tank.
Many thanks go to our sponsors sponsors Crystal Electronics and Graham Sykes Insurance and the MVT show team for making it happen and all the exhibitors and stallholders who put in so much effort to make this event so special.
Provisional dates for Wicksteed at War, 2022 are June 11-12.
Best in Show MVTSEM Rosebowl winners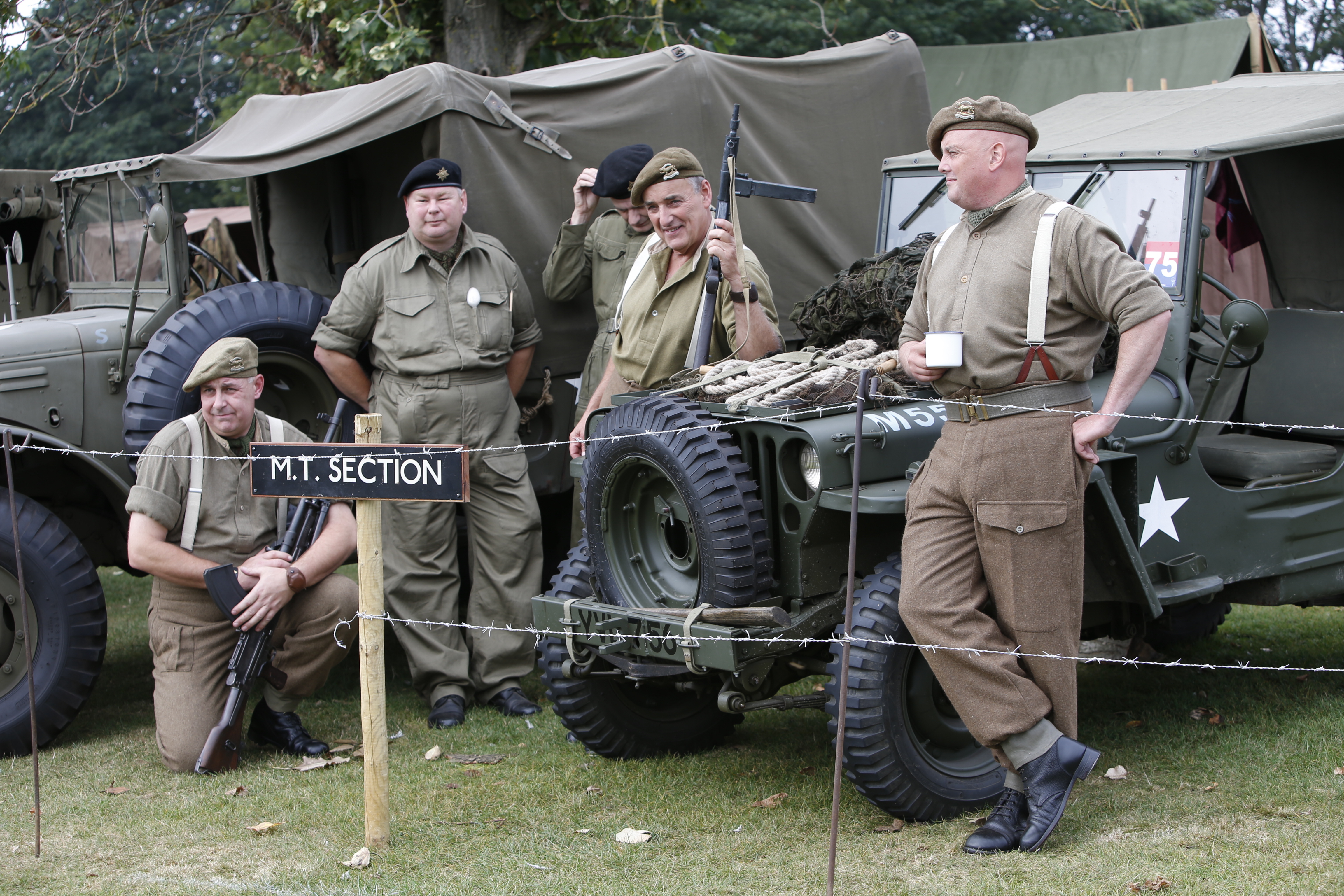 The South East Midlands Area's Rosebowl for Best in Show is not just for a restored vehicle but for an overall display which reflects the MVT's educational remit. This year the judges decided to award it to the Leicestershire-based Tommy Atkins Society, which, despite a difficult year, brought along many artifacts that the ordinary British infantry soldier would have used in WW2. Also on their stand were an MT section consisting of a 1944 Dodge WC, 1943 White Scout Car and 1945 Ford GPW.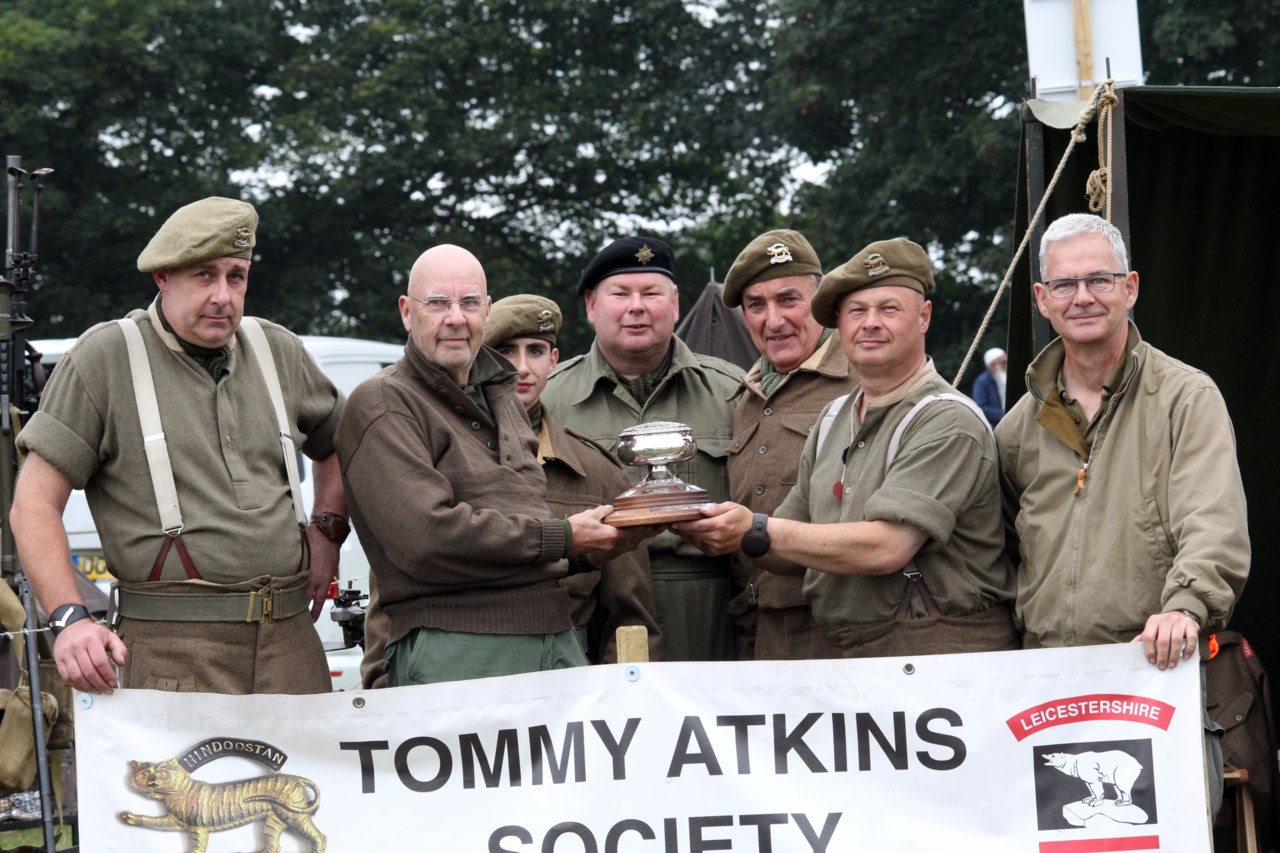 MVT chairman Simon Johnson presents the rosebowl to Andy Ball with South East Midlands Area Secretary Neill Elliott far right
Friday pictures from Peter Clarke
Weekend pictures from Kevin Lamberth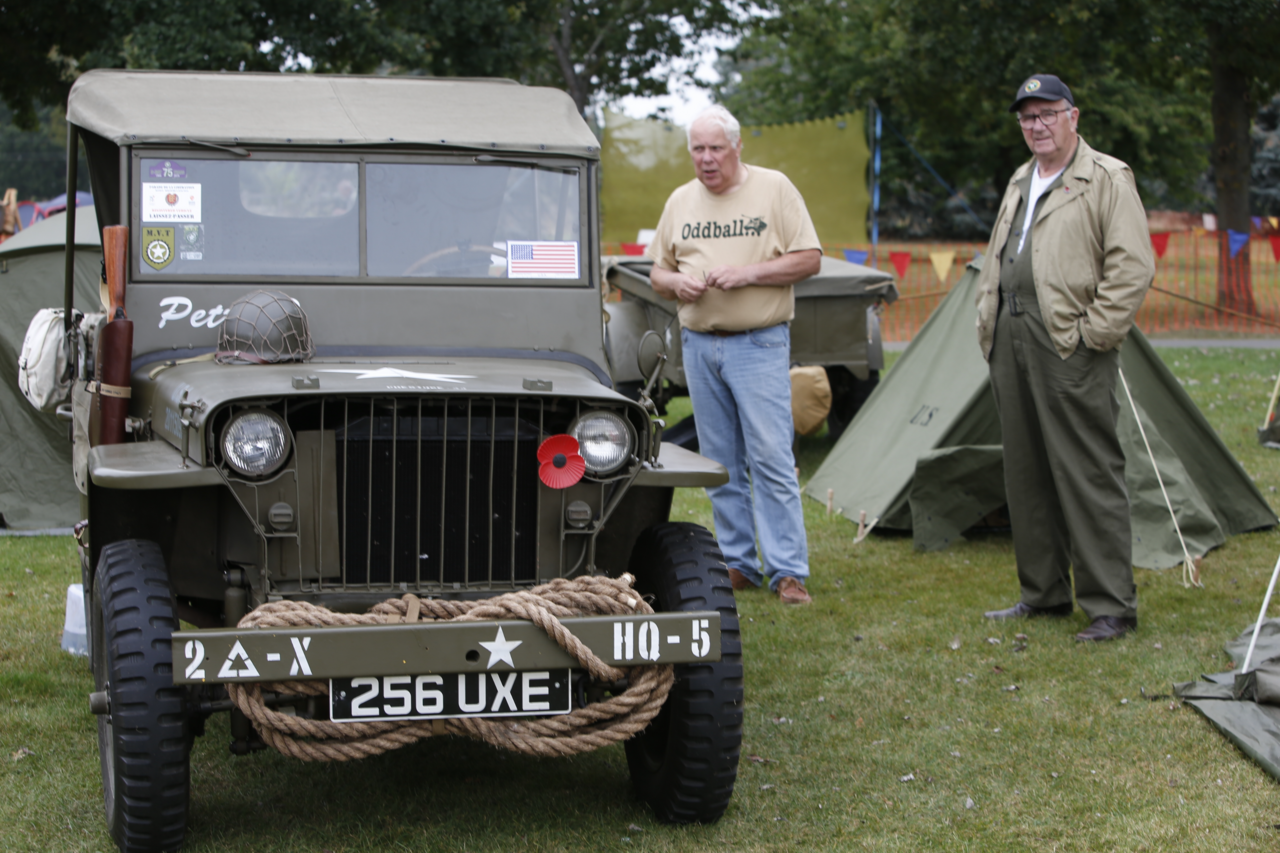 Weekend pictures from Vaughn Glynn